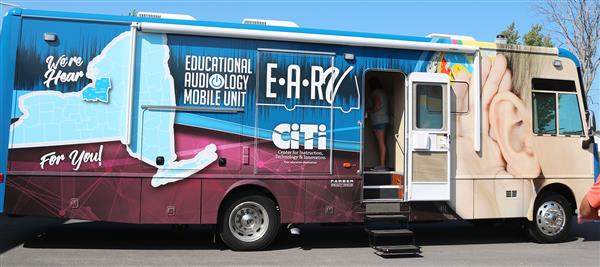 Welcome! Hearing plays a vital role in a child's speech and language development along with his/her understanding and success within a classroom setting. Identifying and referring a student in your school district for educational audiological services is a multi-step process that requires the time and coordination of many resources. In an effort to help you appropriately identify and refer a student with hearing difficulties, we have redesigned our referral packet to include a checklist of required documentation along with the complete list of referral forms.

The audiologists at the Center for Instruction, Technology & Innovation use diagnostic testing, educational assessments, acoustical measures and hearing assistance technology to provide your students with access to communication and the curriculum in a variety of listening/learning environments within the school setting. In order to provide effective consultation, our audiologists are knowledgeable and trained in both clinical and educational aspects of speech perception, phonological awareness, language development and literacy as it relates to normal auditory skills development, hearing loss, normal and disordered central auditory processing, acoustical analysis and hearing assistance technology.

Thank you for your efforts and time in supporting each student's learning potential and success. We look forward to our partnership with you and helping your student achieve his/her full learning potential.