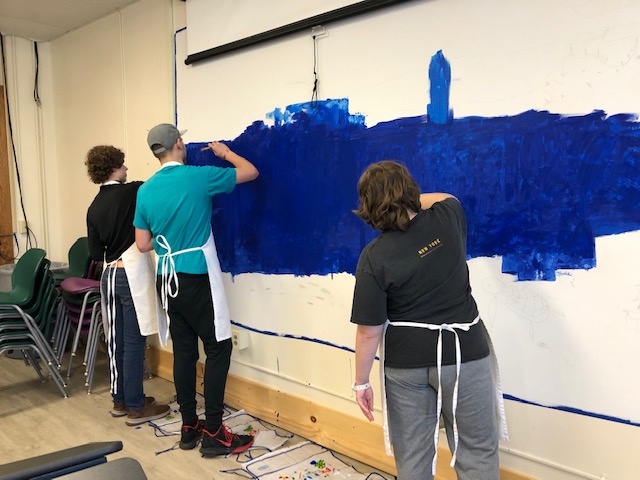 Adult Education Resources for Educators
Adult Education and Literacy Resources

Texas Center For The Advancement of Literacy & Learning : Open Educational Resources (OER) are teaching, learning and research resources that reside in the public domain or have been released under an intellectual property license that permits sharing, accessing and repurposing including for commercial purposes and collaborating with others.

Coalition on Adult Basic Education - Adult Educator Resources

Lesson plans, videos, apps, conference presentations and Professional Development Resources for all adult educators.

CTE Technical Assistance Center of NY

The CTE Technical Assistance Center operates as a State Contract to assist The New York State Education Department (NYSED) in carrying out its mission of improving the quality, access, and delivery of CTE through research-based methods and strategies resulting in broader CTE opportunities for all students.

Kentucky Skills Lesson Bank

The Kentucky Skills U Lesson Bank is a repository of standards-based units and lessons created by Kentucky Skills U instructors. Kentucky Skills U has developed a process for lesson acceptance which includes a template with specific guidance on what should be included in each section, and a rubric for scoring. All lessons and units have undergone a rigorous vetting process to ensure they are relevant and appropriate to the adult learner. By requiring the use of the College and Career Readiness (CCR) Standards for Adult Education and the Kentucky Skills U Employability Standards these lessons and units expose students to the critical skills and knowledge expected and required for transition to colleges, technical training programs, and to get and keep a job.

Open Educational Resources

The worldwide OER movement is rooted in the human right to access high-quality education. This shift in educational practice is not just about cost savings and easy access to openly licensed content; it's about participation and co-creation. Open Educational Resources (OER) offer opportunities for systemic change in teaching and learning content through engaging educators in new participatory processes and effective technologies for engaging with learning.
Adult Education Resources for Students
NYS Department of Labor Hiring Opportunities

The mission of the New York State Department of Labor is to protect workers, assist the unemployed and connect job seekers to jobs.

Smart About Money Online Courses

Smart About Money is one of the many programs of the National Endowment for Financial Education. NEFE® is an independent, nonprofit foundation committed to educating Americans on a broad range of financial topics and empowering them to make positive and sound decisions to reach their financial goals.

The National Center for College & Career - Connect ED

Curious what a Robotics Engineer does? Looking for information about the skills necessary to become a Superior Court Judge? Explore our Day at Work videos and learn from a variety of professionals - what they do, how they do it, and the path that took them there.