The Printing Department provides quick copy services in color and black & white, for just about any job: booklets, pamphlets, multiple-part NCR forms, newsletters, etc. Our highly specialized insertion services for covers, tabs, etc., provide a professional finished look, with quick turnaround time.

The print shop provides laminating services on site, as well as mail pre-sort and bundling services for saturation mailings. Folding, inserting, tabbing, envelope sealing and labeling services make large mailings a breeze!

Other specialty printing paper including purchase of copy paper, business and specialty envelopes and printed materials not produced on-site can also be coordinated through the printing department.
Print Shop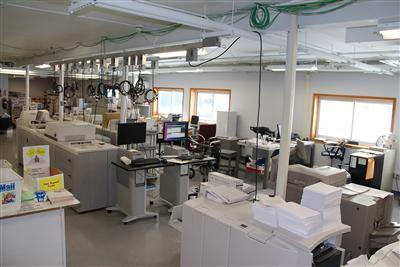 We Have You Covered!
From booklets to newsletters and everything in between, CiTi's Printing Department has you covered!