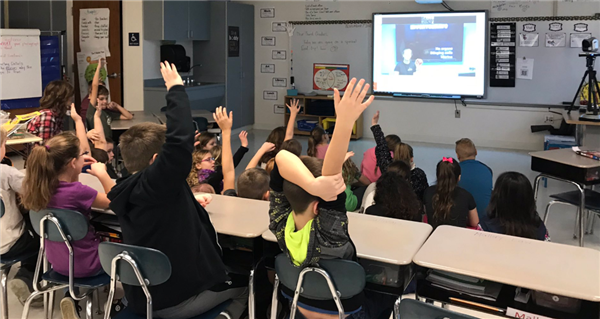 "Distance Learning is learning that takes place via electronic media linking instructors and students who are not together in the same classroom." (From the New York State Distance Learning Consortium)

The CiTi Distance Learning Program strives to bridge the gap in educational opportunities and enhance learning experiences for students, teachers and community members by providing overall program coordination services, technical support, identification of district needs and connectivity access to school districts and educational institutions.

Course Offerings

An extensive variety of courses are available via the Distance Learning network. Courses include but are not limited to:

High School Courses - HS Credit
College Level Courses - Earn college credit for FREE that will transfer to other colleges.
SAT Prep
Regents Review

Please contact Melissa Daniels for access to the NYSDLC Class Database.

Videoconferencing

Why should I videoconference?

Interact with professionals & experts who might otherwise be inaccessible
Real time communication
Enrich existing curriculum
Bridge cultural gaps
Improve communication and social skills
Economical & time efficient

Selecting a videoconference:

There is an extensive number of videoconferencing or virtual fieldtrip content providers to choose from, many aligned to Common Core Curriculum Standards. You can connect with zoos, museums, or experts on a variety of topics. Below are two searchable databases that allow you to search by topic/subject, grade level, standards, cost, etc.

Search the CILC database (username: oswegocounty password: oswegocounty)

Videoconferences aligned to Common Core Standards

To request a videoconference, please complete the Distance Learning Request Form.

You may also connect your students with other students across New York State, in free classroom-to-classroom collaborations such as Monster Match, Erie Canal, or Brown Bear, Brown Bear.

Description and schedule of New York State classroom collaborations.

Please contact Melissa Daniels to be notified when registration opens for these collaborations.