PR Team Receives NYSPRA Awards
The CiTi Public Relations service recently received two awards for Achievement in Educational Communications from the New York State Public Relations Association (NYSPRA).
Todd Shear, graphic design specialist, received honors in the category of overall graphics and design, for a flier designed for Substitute Recruitment Day. Paul Griser, Lani Camp and Naomi Himes, public information assistants, received excellence for a Career and Technical Education poster.
Members of the CiTi Board of Education were present at the New York State School Boards Association convention held in Buffalo in October, where Griser and Shear were presented with their awards during a luncheon.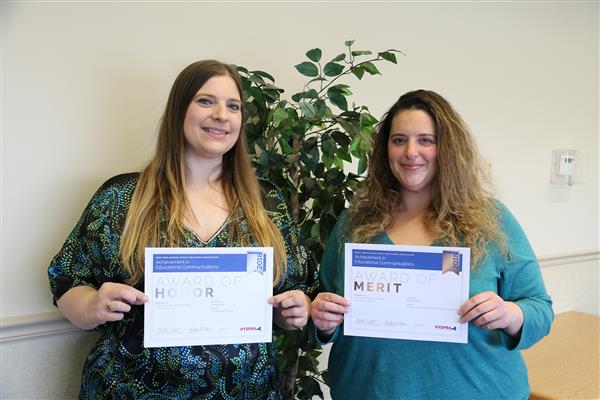 CiTi Board of Education members join Graphic Designer Todd Shear (center) and
Public Information Assistant Paul Griser (second to the right) in receiving NYSPRA
awards for
Achievement in Educational Communications.