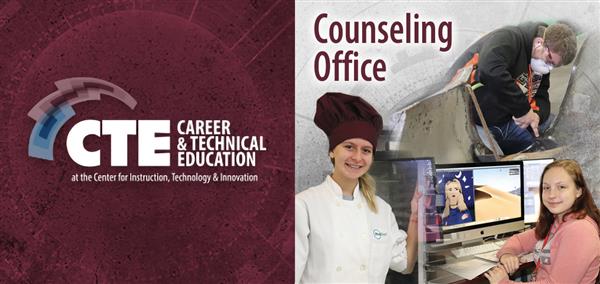 A wide range of services are available to CTE students through our counseling office.

Counselors are available to assist with career selection, program changes, personal issues and to give students information on career and educational opportunities that will help them in post-secondary planning.

Once students have graduated, they are not forgotten. We survey graduating seniors to determine how successful they have been after completing their CTE programs.