New Vision Specialized Careers
Program Description

The New Vision Specialized Careers program is designed for high school seniors who have a strong interest in pursuing a specific career. Students will participate in classroom instruction, along with real-life career-related experiences observed during rotations that are specifically tailored to their career interests (ex. event planning, business administration, vet tech, etc.) These rotation sites will give students an overview of typical occupational experiences. The classroom setting is held on the SUNY Oswego campus, giving students a first-hand experience as college students. Admission to this program is granted through an application and interview process.

Program Length

One year (seniors only)

Industry Alignment

American Red Cross: First Aid, Cardiopulmonary Resuscitation (CPR) and Automated External Defi brillator (AED) - Adult, Child and Infant Standards

Integrated Academic Coursework

Participation in Government (1/2 credit)

Economics (1/2 credit)

English 12 (1 credit)

4+1 Pathway Option

No Pathway exam available

College Credit Opportunities

SUNY Oswego: English 102, English 150, Psychology 100, General Studies 101

Credential Opportunities

American Red Cross - First Aid, CPR and AED Adult Certifications

Additional Program Notes

The admission process requires an application, recommendations, a writing sample and an interview.

Candidate Criteria

• Be in grade 12
• Have achieved an attendance rate of 90 percent or better
• Possess an 85 percent (3.0) or better overall average
• Be willing to adhere to school and work site codes of conduct
• Have a focused career interest
New Vision Course Offerings
High School Credit

(1 )High school credit for English 12 Honors
(1) High school credit for Social Studies 12 Honors (1/2 credit Participation in Government, 1/2 Economics)
Two Career and Technical Education credits (health, law or specialized careers)



SUNY Oswego College Course Offerings

ENG 102 Composition II - A composition course designed to instruct the student in rhetorical modes and the basic techniques of expository prose, in critical reading, and in research methods. (3 credits)
ENG 150 Principles of Literary Representation - This course presents conceptions, methodologies, and materials fundamental to the discipline of literary study by focusing on the nature of representation in literary art. (3 credits)
PSY 100-Introduction to Psychology - Psychology is the science that studies behavior and mental processes, and studies the profession that applies that science. (3 credits)
GST 101 Professional Studies - This course will prepare, involve and connect students in the fundamental aspects of career planning through self-assessment, market analysis, professional etiquette and networking, personal budgeting, and career application through to the interview process. It will produce informed and engaged citizens who think clearly and deeply, express themselves effectively, and pride themselves on being lifelong learners who are able to adapt and flourish in any setting. (3 credits)

Online courses as needed.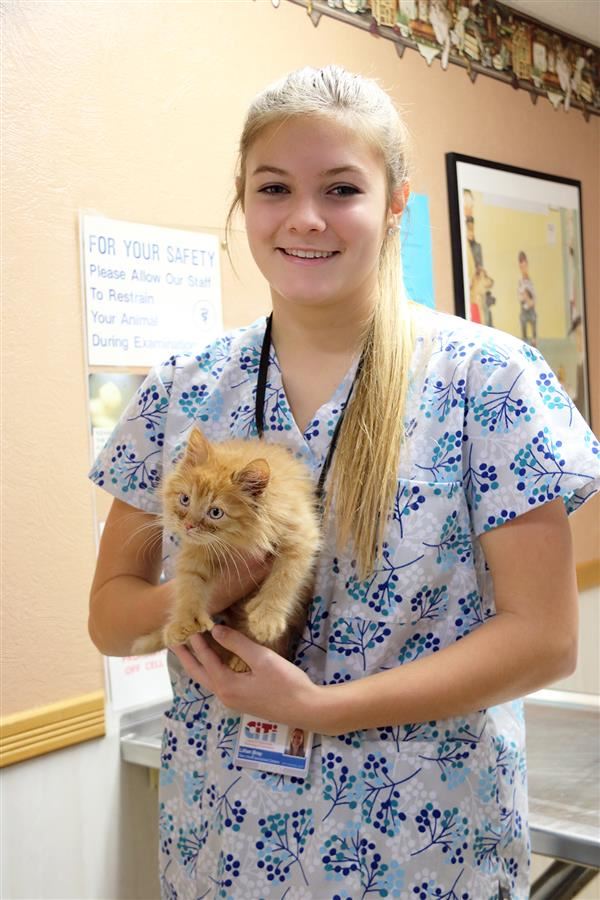 Testimonials
"I am receiving hands on experience in my desired career field (veterinarian) that many students my age are not able to receive." - Lillian Bray, Class of 2018, G. Ray Bodley High School

"With the amazing opportunity I have out on my rotation, I have begun to make connections with a variety of different people who can help me further my career goals and schooling." - Mattison Peet, Class of 2018, Mexico High School

"New Vision offers college credits on top of all of the advanced placement classes that I am currently enrolled in at my school. This will help me outstandingly in my venture to becoming an attorney at law." - Cade Reed, Class of 2018, John C. Birdlebough High School