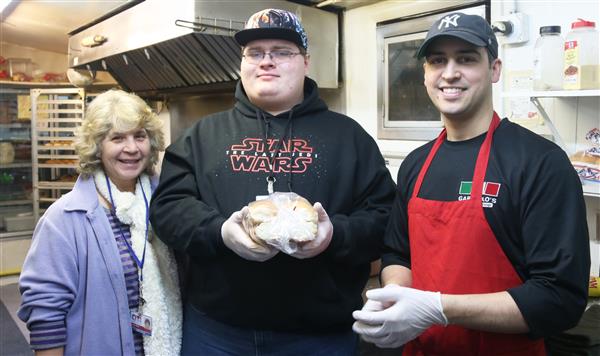 The Exceptional Education Work-study Program affords students a work component opportunity as part of their educational experience. Students enrolled in the Work-study program receive a stipend for the work they perform as part of their program.

Work-study Application

For students currently programmed by CiTi Exceptional Education: To prepare a work-study student who needs to be interviewed for a community work-study position as part of their school program, an Application for Work-study Services Form needs to be filled out and submitted electronically to the Work-Study Coordinator. Additional forms needed at the interview include a signed Work Study Agreement and resume.

Work-study Appointment

For a CiTi student to be board appointed, earn a stipend and receive a paycheck, you must complete theWork-study Appointment Form. The form is automatically sent the Work-study Program when "submit" is clicked. A current W-4 form and copy of a signed social security card needs to be mailed to: CiTi Exceptional Education Department, Work-study Program, 179 County Rte. 64, Mexico, NY 13114. Once the Work-study Program receives all three items the appointment can be completed.

Contact Us

CiTi Work-study Office
167 South Fourth Street
Fulton, NY 13069
P: 315.963.4309
Fax: 315.598.5975

CiTi Exceptional Education Department
179 County Route 64
Mexico, NY 13114
P: 315.963.4234
Fax: 315.963.4391
The I-9 Form must be completed to determine citizenship for the students. This form needs to be completed only once while the student is enrolled in CiTi Work-study. Contained within this form is a list of the acceptable documents for proof of Citizenship.

Students must complete this form annually.

Students must complete the W-4 Form annually.