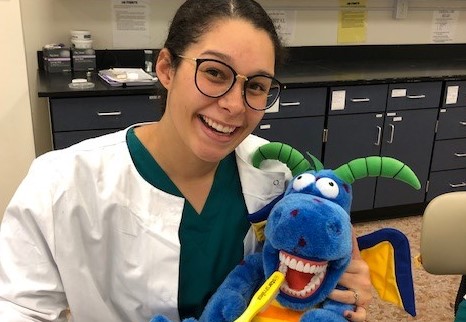 As valuable members of the dental assisting profession, dental assistants take on significant responsibilities. Working directly with dentists, they perform a wide variety of tasks requiring both interpersonal and technical skills. Dental Assisting is a 1043-hour program, including 200 hours of dental experience in area dental offices, over a period of nine months. Coursework includes dental theory, emergency care, infection control, preventive dentistry, clinical assisting and dental radiology. Dental Assisting has been approved by the NYS Department of Education for licensure and certification purposes. Upon completion, graduates are eligible to take certification exams, which lead to licensure.

US Dept of Labor: www.bls.gov/SOC
SOC Code: (Standard Occupational Classification) 31-9091
HEGIS Code: 5202.00

Prerequisite: Completed application, two professional references, HS Diploma or equivalent required, 250-word essay and interview with the lead instructor. Passing score on the TABE test OR a passing Kaplan examine score will be accepted in lieu of taking the TABE test. Please provide college transcripts, if prior attendance.

Additional requirements: Up-to-date physical and immunization records, valid CPR card, licensure fee, lab coat for clinical, scrubs for class time, and students must provide their own shoes.
Course Information
Estimated Tuition: $10,865 (includes books, supplies, lab jacket, scrubs, and certification exam fee)

Median loan debt incurred by students: $4,180

Completion Rate**: 83%

Job Placement Rate**: 79%

Schedule: Monday-Thursday, 8 a.m. -3:30 p.m. for approximately nine months, (clinical hours will vary)

Location: Fulton Campus (11 River Glen Dr.)

Start Date: Fall

Taught by: Adele Haskins, RDA

Average Salary*: $38,660

*According to U.S. Bureau of Labor Statistics

**According to Council on Occupational Education 2018-2019 Statistics