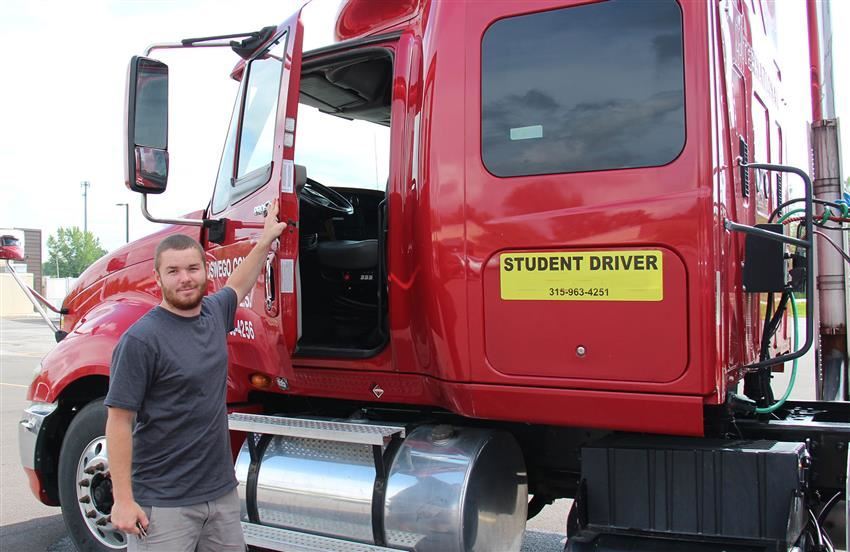 In this 160-hour beginner's program, students will be given 100 hours of classroom theory and maneuvers using PTDI-based curriculum and 60 hours of tractor trailer training in driving safely, pre-trip and post-trip vehicle inspection, basic control of the vehicle, managing space and speed, spotting hazards and emergencies, skid control and recovery, transporting cargo safely, air brake operation, combination vehicles, doubles and triples, tank vehicles and hazardous materials vehicles. Students will participate in road training in the following areas: backing up, parallel parking and docking, city driving, road driving and drop and hook. After students complete the classroom portion of CDL, they apply for a permit and schedule a road test. Both are reimbursable through CiTi after the student has completed the program. Students who successfully complete the program will receive a CiTi Certificate of Completion and take a road test for the CDL-A license.

SOC (Standard Occupational Classification) Code: 53-3032
U.S. Department of Labor: www.bls.gov/SOC
HEGIS Code

Prerequisite: Completed application and pre-assessment. A student must be 21 years of age to take the CDL-A program. Applicants must have a driving abstract prior to starting the class. Once a student has applied and secured funding, he/she must pass a physical and drug test.
Course Information
Estimated Tuition: $5,250

Completion Rate**: 90%

Job Placement Rate**: 78%

Licensure Exam Pass Rate**: 78%

Program Length: 160 hours

Schedule: Monday-Friday, 3-7 p.m., approximately two months

Location: Mexico Campus 179 County Rt. 64

Start Date: Fall

Taught by: TBD

Average Salary*: $45,570

*According to U.S. Bureau of Labor Statistics

**According to Council on Occupational Education 2018-2019 Statistics