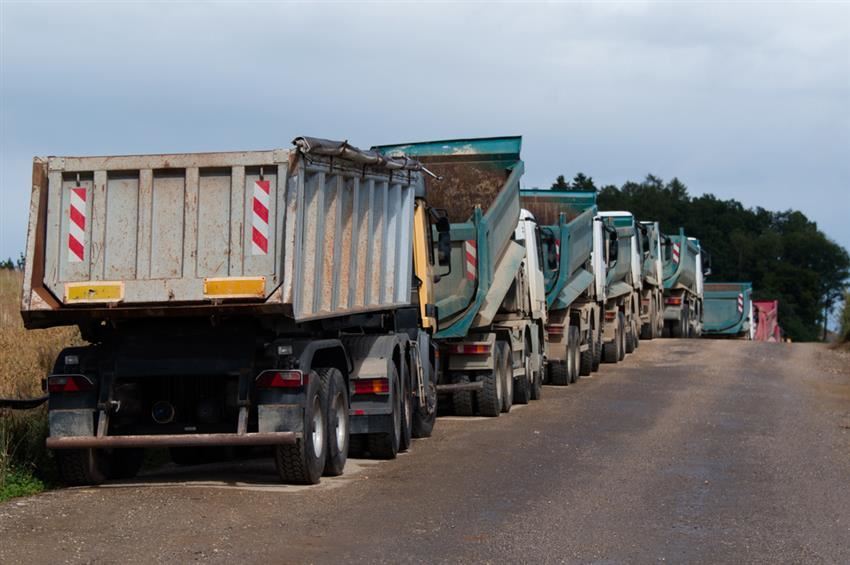 In this 100-hour beginner's program, students will be given 60 hours of classroom and 40 hours of dump truck training in driving safely, pre-trip and post-trip vehicle inspection, basic control of the vehicle, managing space and speed, spotting hazards and emergencies, skid control and recovery and transporting cargo safely. CDL-B classroom hours also include air brakes and HazMat training. Students will participate in road training. After students complete the classroom portion of CDL, he/she must apply for a permit. CiTi will reimburse the student for the permit after successful program completion. Students who successfully complete the program will receive a CiTi Certificate of Completion and take a road test for the CDL-B license.

SOC (Standard Occupational Classification) Code: 53-3032
U.S. Department of Labor: www.bls.gov/SOC
HEGIS Code

Prerequisite: Completed application and pre-assessment. Applicants must have a driving abstract prior to starting the class. Once a student has applied and secured funding, he/she must pass a physical and drug test scheduled by CiTi of Oswego County.
Course Information
Estimated Tuition: $4,775

Completion**: 90%

Job Placement Rate**: 78%

Licensure Exam Pass Rate**: 78%

Program Length: 100 hours

Schedule: Tuesday, Wednesday, Thursday 5-9 p.m., approximately two months

Location: Mexico Campus 179 County Rt. 64

Start Date: Fall

Taught by: Nick Marshall

Average Salary*: $40,560

*According to U.S. Bureau of Labor Statistics

**According to Council on Occupational Education 2018-2019 Statistics