Heating, Ventilation, Air Conditioning (HVAC)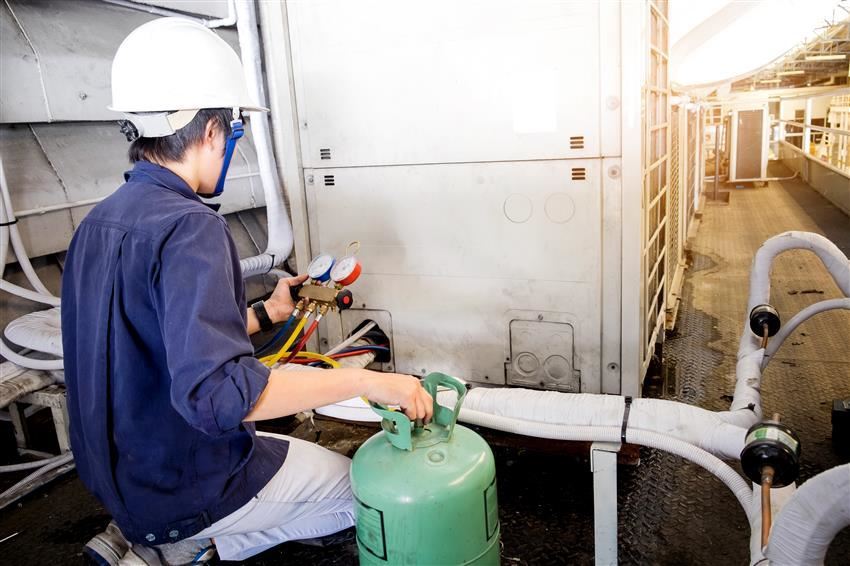 This 650-hour program (520 lecture, 130 internship) is a comprehensive hands-on training program covering the critical aspects of the HVAC repair field. It is offered in three parts. Part one is an introduction to the tools of the trade, the shop, shop/home/testing equipment and shop math, including Ohms Law. Part two includes basic air conditioning, heating, house electrical, schematic reading and wiring diagrams, troubleshooting and work safety. Part three covers an introduction to EPA including a basic understanding of the EPA rules and federal requirements, and EPA Laws 608 and 609. The EPA Universal Certification Exam for refrigerant handling is included. Students work in a lab and a variety of field experiences. Students who successfully complete the program will receive a CiTi Certificate of Completion.

SOC (Standard Occupational Classification) Code: 49-9020
U.S. Department of Labor: www.bls.gov/SOC
HEGIS CODE 5317.00

Prerequisite: Completed application and pre-assessment.
Estimated Tuition: $8,850

Graduation Rate: New Program

Job Placement Rate: New Program

Program Length: 650 hours

Schedule: Monday-Friday, 8 a.m.- 3 p.m., approximately six months

Location: Mexico Campus (179 County Rt 64)

Start Date: Summer, Fall

Taught by: N/A

Average Salary*: $47,610

*According to U.S. Bureau of Labor Statistics